Have you ever noticed those guys riding around on bicycles with massive cube bags and wondered? You know, how does one become a courier? How much would you make per delivery? What's it like in #Estonia?
UPDATE! 2021 Bolt now pays ~ 3EUR per delivery. I'm also earning with Bondora
💶 I'm now also making money with Bondora. Get 5EUR for free if you open a Bondora account here: https://bondora.com/ref/jaim227
Since writing this blog post the rides are now paying about 3EUR per delivery. Use a Bondora Go & Grow account (pays 6+ %) to boost your Bolt earnings.
By the way, to join Bolt sign up here: https://docs.google.com/forms/d/e/1FAIpQLScHAphO2jPqaLOtTnQrBQj_Zd2FjjS-xY3Bw17seINoJT5pPg/viewform otherwise keep on reading for the story.
---
I love cycling. I was curious.
Bolt (formerly Taxify)
So when the Estonian company – Bolt (formerly Taxify) rebranded and launched an electric Scooter service, then a Food Delivery service they got my attention. I saw a facebook advert and clicked "sign me up". An email came through and I half seriously answered about 5 questions.
One question asked how many hours I was prepared to do. I selected the smallest option available (5-10 hours a week). The other was "Why did you decide to apply for becoming a courier at Bolt Food? Why should we select you as one of our first couriers in Tallinn?". I wrote honestly. I like money and riding my bicycle. I chuckled imagining giving such a response in an actual job interview. Honesty's the best policy, right?
Accepted!
Expecting rejection I received Bolt's reply which simply read: "Hello, we are very happy that you decided to become one of our couriers in Bolt Food Delivery. Please sign up via the link below for our on-boarding presentation in English."
I was in. Called upon to be one of their first courier rock stars! I clicked a hyperlink, selected an on-boarding presentation date and time. An email confirmation came back with an address, time, date, location. How efficient!
Hipster Office
I rode to their office and was warmly greeted by Bolt staff and shown a small presentation room. "About 15 other guys will be arriving" she said. I was respectfully early and made small talk with a Kazakhstani from Astana. He told me the capital changed its name the other day to "Nur-Sultan". I didn't expect to learn that…
The room slowly fills up with English speaking foreigners, like myself but from Africa, India and other places.
Eventually Sergey (not his real name) and his side-kick appear. Complete hipsters. Well dressed, incredibly friendly and confident but not over-the-top. Sergey sets up at the front and the other guy sits off to the side. He's wearing fluro green adidas shoes, no socks and his jeans are rolled up just above his ankles. He busily works on his sticker-laden Macbook throughout the presentation. "Fearless" read one of the stickers. Coming from a bureaucratic background myself, I found Bolt's atmosphere pretty refreshing. I had a pretty good impression of the Bolt crew by this point.
It Begins…
Sergy insists on offering everyone tea and coffee. We're given the WiFi password, a sign-on sheet and we're told to download the Telegram app. The presentation covers important topics about Bolt, food delivery standards, hygiene, rules, security, safety and so on.
We discuss the Tallinn operating areas too in simple terms.
The predominately Russian speaking suburb of Lasnamäe gets a special mention. I check it out by bike the follow day and soon realise why. Massive soviet apartment blocks appear in every direction. It's a bit of jungle!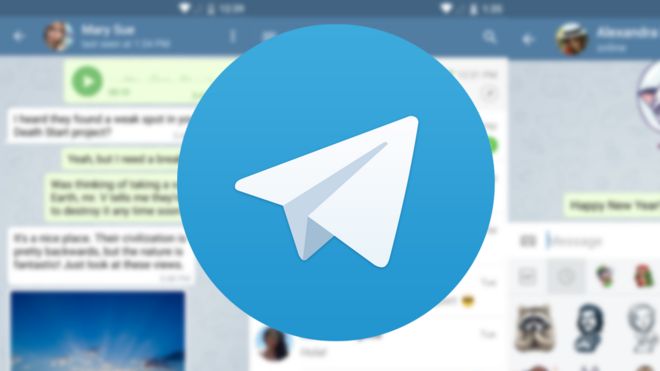 It's mostly like any other office meeting at this point but with a few savvy enhancements. Many of the other guys are very familiar with the process having worked for Wolt or Uber Eats.
About 55 minutes the latest arrival rolls up. Unapologetic, earphones hanging off each ear and dressed like he just finished an alley-cat bicycle race. He explains himself with "Oh, I'm here all day". Patient Sergy for the first time isn't impressed but remains professional.
After the test we side-step the late arrival and leave. I smash the boom gate right off its hinges with my bicycle on the way out (by accident. I put it back on) and then head to Tallinn Old Town for lunch.
Getting Geared Up!
A few days later the crew get in touch. I re-enter the office but the vibe's different. You can sense they're just hours away from the launch… We download a Beta version of the courier partner app and collect the courier bag and t-shirts from the office.
The bag needs to be assembled at home. Nothing too complicated although some of the plastic sheets are tight to fit. Overall the bag's pretty well made. I wonder how comfortable it'll be.
The next item is off eBay – it's a phone mount holder for a bicycle which I'm calling the Bolt Courier "TALLINN" GUB G-81 Bicycle Phone Holder.
We'll see how it goes…
I anticipate my battery is going to take a flogging while I'm out there so I buy a 10,000 MAH powerbank. It should be enough for 3.333 charges of my phone. Simple mathematics – find the power capacity of your phone (3000 MAH for my Nokia) and divide that by the powerbank's capacity to calculate how many charges you'll get out of your powerbank.
Keeping in Touch
There's a Bolt Courier's chatgroup on Telegram. Everyone's pretty supportive. Questions get answered quickly – I had to get some assistance with the getting Bolt Courier app installation and then I picked up some advice on where to "hangout" between deliveries – I'm told "Solaris Shopping Centre" in less than 1 minute. It feels pretty cool to know you're not alone… Other guys talk about borrowing scooters and bicycles. Some query parking spots and others share photos of their day's earnings, like this one below:
Investing your Earnings
Since writing this blog post, Bolt now pays about 3EUR per delivery. You should invest your money into a Bondora account to increase your earnings. Bondora is a P2P investment option in Estonia. Click here to get 5EUR x, or read my blog about Bondora.
Earnings, Expectations & Education
In addition to the earnings being shared in the group chat – Bolt SMSes their high rates for couriers during certain peak hours. Up to 8€ per delivery (at certain times). I'm pretty pumped…
Those high rates are attractive but in deciding which days to start I look at Bolt's timetable for predicted volume of orders. Monday to Friday looks pretty good with the highest amount of orders between 11:00 – 14:00 and then 18:00 to 20:30 on those days.
There's another bit of information to consider – the service area… Tallinn is by no means a big city but it's still worth considering where you'll be travelling to. Fortunately Bolt has a service area map which they share with us via the Telegram group.
When I first saw this map I was relieved to see Lasnamäe wasn't in the service area. Remember that suburb which got a special mention the other day? It really is a jungle. Beautiful people live there though…
Before putting together my "Plan of Attack" I take some time to re-read the rules and support information from Bolt's website. I'll do everything properly. It's pretty detailed. Nothing new. All the information was already covered in the on-boarding process: https://support.taxify.eu/hc/en-us/sections/360001933639-Delivery
Plan of Attack & Personal Goal
So I'm all geared up. I'm informed and ready to travel to Tallinn to start work. As I live outside the city I book myself into a Hostel dedicated to Digital Nomads and Entrepreneurs – "Draper Startup House for Entrepreneurs" in Tallinn.
To offset my "expense", I do 2 clever little things. Firstly I book via Hostelz which obtains the cheapest price across all Hostel websites. Secondly, because this Hostel hadn't yet been reviewed on Hostelz I'm eligible to receive a payment for writing their first review. So just obtained the cheapest price possible and then I'll get paid for my review. Nice!
200€ Challenge
Finally – to get started. I've set myself a personal goal. Earn 200€ over 2 days in Tallinn. Gross.