Your solo trip to Prague, #Czechia could be boring or even scary if you're not prepared. Want to avoid scams and enjoy Prague? Read on to experience "Paris of the East" in a unique way. You'll learn a lot about Czechia from this post. I promise!
But first a little background story.
Why Prague?
In August I published "Decide where in Europe I'll go next!". My subscribers voted from a list of cities. Prague won. A few months later, true to my promise, I flew to Prague!
Here's how I experienced Prague:
Sunrises & "Přílety": The Airport to Prague
airBaltic's early 5:45 flight to Prague was worth the sunrise. Look forward to this if you're flying in from Tallinn.
Prague Airport: Public Transport or Taxi Mafia?
Prague airport was easy especially as Czechia's (unlike Cyprus) in the Schengen Area. Getting to Prague from the airport required a little research.
HONEST GUIDE's youtube channel, an authority on Prague tourism helped a lot. Following their advice I steered clear of Prague's notorious taxi mafia. In fact, I learnt a lot about Prague from these guys. Do check out their channel!
Public Transport!
A 3 day public transport ticket costs 310Kč (12€). I got mine from a yellow ticket machine outside the terminal. I took bus 119 to the metro and eventually got off at Můstek. It was a very short walk to my hotel in Prague Old Town.
Over the entire trip the 3 day ticket was very useful. Highly recommended!
Ask for an Early Check-In
I was a little bit late booking my Hotel and a lot of good options were sold out. After the Cyprus experience I took care to read the reviews carefully. Hotel Golden Angel seemed OK.
Check-in time is usually 14:00-15:00. But, especially if you're arriving on a workday your room might be available earlier. It's always good to ask.
In my case, I was expecting to drop my backpack and return later. Much later. But early check-in was available. I was in shortly after arriving to Prague. I love it when that happens!
But first, Coffee at EMA Espresso Bar
My first Coffee in Prague was from EMA Espresso Bar. The closest semi-hipster joint I could find nearby.
At first I ignored the prices. Looking back at my photos – I see an Espresso costs (50Kč/2€/$3.27AUD). All three baristas are bearded hipsters. The Obama themed poster reads "coffee is an immigrant".
The coffee as I remembered it, was OK.
Table for One? (Pastva Vegan Restaurant)
Travelling solo has its benefits. Plenty of them. There are some downsides though. Especially if you're a foodie.
You can never tell whether the waiter will be removing the cutlery, napkins, plates and glasses from the other side of the table before you're already sat. It's the "you won't be needing this!" of the hospitality world.
Good company isn't hard to find if you're a bit open-minded. Prague, like many other cities has a Vegan Facebook group. I asked Prague's Vegan Facebook group who's keen on lunch with a random? (not in those words).
"Mela" – a Polish girl living and working in Prague invited me to Pastva Restaurant. Over Gnocci the conversation took an interesting sudden turn.
"Tere, kuidas läheb?" she asked…
This Pole has been studying Estonian! What are the chances of two foreigners in Prague speaking a few words in Estonian together!? Incredible.
Her story was she picked up some Estonian during her wedding in Tallinn. She enjoyed the language so much and kept studying it. I guess the lesson here is to never underestimate how useful a language can be…
After lunch Mela helped me properly validate my 3 day ticket which I'd already been travelling on. Thankfully I was spared from a pretty hefty fine.
Czech-Out this Art
First up – David Černý: Head of Franz Kafka
Much of the art on Prague's streets which caught my attention was by Czech sculptor David Černý. I'd never heard of him before but I'm glad I did. His art draws attention to prominent people of Czechia's history.
The Head of Franz Kafka is a large moving monument. Rotating metal slabs spin in opposite directions. When aligned, they briefly form the face of Czech's highly regarded writer – Franz Kafka.
Franz Kafka's fictional works are a nightmarish embodiment of his own troubles in life. A blend of anxiety, depression and in particular powerlessness in the face of authority.
"Kafkaesque" is coined after his work's characteristics. A dark state of emotion which we all (bureaucrats especially) may face at one stage or another.
Sigmund Freud by David Černý
You've heard of Sigmund Freud. I'm shore of it.
As a subject of David Černý, Sigmund Freud is "man hanging out". The life like statue hangs from a pole in a deliberately provocative and playful way. The piece has been blamed for a few calls to emergency services. But it's not the craziest thing from David Černý.
When this piece was temporarily installed in the United States – it caused a bit of a commotion. See how things went down: https://www.youtube.com/watch?v=s_S54mdRzGI
The Head of Franz Kafka by comparison seems more like a tribute than "man hanging out". I wonder if David Černý pitied or praised Franz Kafka…
St. Wenceslas Riding a Dead Horse by David Černý
Inside the Lucerna Palace is another piece by David Černý. "The dead horse" – a mockery of Czechia's King (and Saint) Wenceslas – Duke of Bohemia. The piece is basically the original statue from St. Wenceslas Square but now with an upside down dead horse.
But for this piece of artwork I might not have taken much notice of St. Wenceslas. What's unanswered is why the mockery? Is St. Wenceslas even mocked at all? I mean – he sits upright after all. It's only the horse which has died…
Without googling the history of King and Saint Wenceslas – Catholic Duke of Bohemia (part of modern day Czechia) you might be surprised to learn you've definitely heard of St. Wenceslas before. Actually, you've possibly heard of St. Wenceslas every year, at Christmas.
St. Wenceslas is the main subject of the Christmas Carole – "Good King Wenceslas". Have a listen:
Wenceslas Square
Enough about art. For now.
In the middle of Prague is Wenceslas Square. The massive St. Wenceslas statue aside – its best known for Prague's less desirables. I'm not talking about ice cream trdlo.
Pickpocketers, money change scammers and drug dealers apparently all converge on Wenceslas Square. Despite my efforts, in the day and again at night I was not fortunate enough to encounter anything entertaining on Wenceslas Square.
I was especially hopeful to meet one of these money change guys who flog-off worthless Belarusian Ruble as Czech Krone (for Euros) to unsuspecting tourists. It would have made for a good youtube video – but luckily Honest Guide has already captured this scam: https://www.youtube.com/watch?v=75m0PZustX8&t=4s
It was miserably safe and packed with historical architecture.
Apple Museum
You might want to visit this Museum. No, really.
Yes. I know that accordingly to "Top Five Reasons Museums Suck" by lower case magazine, museums suck. They're boring, behind the times, impersonal, too big and uncreative. It's true!
But the Apple Museum is different. This modern museum is the biggest private collection of Apple products in the world. There's every old tech Mac relic you can think of. For most of us it's very relatable. "I remember that original iPod. I can't believe we paid hundreds of dollars – for – THAT!?".
In addition to all the Apple products you'd expect to see – there's a few surprises too. Steve's NeXT Computers and personal clothing are also on display.
The initial entry shows us Apple's humble beginnings. The museum's floor plan follows a mapped timeline of Steve's legacy. Along the way are pictures, objects and videos dedicated to Steve. The exhibition becomes more modern with every step.
Steve's motivational speeches encouraging us to "Think Different" can be heard throughout the museum. As always with the undertone of expiring time and death. Urgency is especially pronounced in his Stanford speech of 2005:
Outside the exhibition is a functioning health food café which honours Steve's fruitarian diet. I opted for an espresso – pinched some of the sugar sachets and left the museum fairly satisfied.
One thing was bugging me. Why was this even in Prague? I thought maybe Steve Wozniak could have been the Czech connection. Turns out he's of Polish descent. So I don't know…
Prague Municipal Library
The library is centrally located nearby the Old Town Square. Inside Prague Municipal Library is a large art installation by Slovak artist Matej Kren.
The large art installation made of books and mirrors. Visitors will experience the illusion of a never ending column of books.
OK, not exactly the most exciting art installation in town but it's close by. Just visit it for instagram.
"Karlův Most": Charles Bridge
The walk along Charles Bridge from the Old Town to Prague Castle is in the shadows of 30 statues. All of them Christian Saints including the now familiar St. Wenceslas.
In the mix were some old friends, St. Cyril and St. Methodius who I remember from the Balkans. The both of them responsible for converting Slavs to Christianity. They invented the Glagolitic script. The Cyrillic alphabet (used in Serbian, Russian and other languages [not Czech]) was named after St. Cyril. I didn't know they served as missionaries in Prague though…
Sights from the bridge and all around Prague are spectacular. So many influences form the landscape. Red roofs and green copper spires stretch out across the horizon in what is the most Gothic city on earth. In many ways Prague reminds me of Tallinn and Paris. The very cliché phrase "Paris of the East" comes to mind looking out from the bridge. Don't refer to Czechia as being in East Europe by the way. They hate that.
Despite the Christian culture and Hitler's invasion you might not expect the Jewish community here. Well, be surprised. It's here and well established. It's one of the oldest in Europe!
"עַל תְּנַאי": Old-New Synagogue
Josefov is Prague's Jewish Quarter, home to the oldest active Synagogue in Europe. Built in 1270 – the Altneuschul Synagogue today continues into its 8th century of devotion.
The neighbourhood is composed of several Kosher establishments, moorish architecture and Judaic symbols. The historic buildings worth seeing include the Jewish cemetery, Synagogues and the Ceremonial Hall.
Inside the Ceremonial Hall all aspects of Jewish culture and everyday life are on display. How well the Jews have preserved their distinct language, cultural identity, genetics and religion is amazing.
Despite the massive diaspora, the passage of time and anti-Semitism they still remain. By chance I happened to be visiting the Synagogue on the eve of Yom Kippur.
The following morning I heard on the TV some sad news. An attack on a Synagogue in Halle, Germany had been carried out. A gunman live-streamed his attack, killing two people.
Můstek: The Metro
After breakfast I headed out to find the perect cup of coffee.
By now the metro was starting to grow on me. The long, deep escalator to the platforms (which double as nuclear bomb shelters) were seeming more impressive than gloomy. The rolling stock felt familiar, resembling something like Berlin's U-Bahn.
Admittedly I thought Florenc metro stop seemed a little dodgy. Lots of people "just hanging around" but still, it's my stop for Karlín.
Kafe Karlín
Walking along Sokolovská street I arrive to Kafe Karlín. A small espresso bar with a big reputation. There's enough seats for 3 people so it's takeaway. No opportunity to soak up the atmosphere here. If I were in Karlín again I would probably skip this place and visit Loft Café instead.
Outside – at the tram stop, words in large print read "Kouření Zakázáno". The name of the tram stop I assumed. I couldn't however quite place where I was in the tram stop's map. Where is tram stop "Kouření Zakázáno"? I thought to myself.
A few sips of coffee later and I woke to realise the sign meant "no smoking". Feeling a little embarrassed I returned on foot to the trusty metro to find the next attraction.
THE Metronome (Not a Nightclub)
Climbing Letná Hill to the metronome was worth the effort. You can see why Europe's largest Stalin statue once stood here. The views to Prague Old Town are panoramic.
But let's talk about what was here.
Here once stood the largest statue of Stalin. How terrifying!
Days before the statue's unveiling in May 1955 – the sculptor Otakar Švec regrettably killed himself. The statue's life too was cut short. After 5 years in the making, it stood for just 7. The statue was eventually "put to rest" by 800 kilograms of dynamite.
Today a huge metronome now stands in the area still referred to as Stalin. Built at the fall of the Soveit Union, in 1991, what this metronome is meant to symbolise, I'm unsure. Some say it's symbolic of "a new era", others say it "steadily reminds Czechia of its past". I've heard more abstract remarks like "it connects past, present and future" and "it symbolises the struggle against Communism".
A metronome is a tool used in music to keep beat or tempo. The word "metronome" is derived from words meaning "measure", "manage" and "lead". It seems very orderly to me…
Nostalgic Tram 23
Later that day I took a special ride on the old tram – no. 23. Most of the trams in Prague are new and modern. No. 23 is different. It's nostalgic. Although the ride is short the route provides useful access to several tourist sites.
The vintage T3 trams (like this one) remind me a little of the old trams in Tallinn. That's because a lot of Tallinn's old trams were Czech made.
The Elevator
The next big engineering marvel is in the Prague's City Hall.
It's an elevator.
But not just any kind of elevator. It's a paternoster. Doorless and operating on a cyclic belt system this elevator in constant motion. You never have to wait for it to arrive either. How brilliant!
If you stay on it long enough you'll get to ride below the floors and past a massive cog. The elevator will then rotate to the other side of its belt before returning back to the surface.
After standing around in that I went onto something a little more active. Running!
Running – an Alternative to Prague's Mass Tourism
The health benefits (mental and physical) of running are pretty well known. I'd recommend everyone try to incorporate running into their day. But perhaps a lesser known benefit of running concerns tourism.
We're living in a time when many European cities, Prague especially suffer the consequences of mass tourism. By 10:00 historic streets become gridlocked by hoards of sheeple tour groups. Some of them are 40 or so members strong. Despite the popularity – none of the followers seem particularly thrilled. These guided autopilot strolls through town are much more miserable though for the local.
By nightfall the massive tour groups have dispersed to their hotels and buses. The reprieve is short lived. The next wave of invasion is then lead by breast-heavy drunkard men. Football songs and mates chanting "yeerr, go ern, do eeett" makes the night's war cry.
I digress. Hopefully the grim description I've provided paints what's wrong with mass tourism.
The good news is that cities can change. Sometimes for the better. Cities which change to embrace healthy, active lifestyles like running or cycling become liveable again. Running clubs and events like Parkrun are driving cities to change. That's great news for the locals.
As a tourist – Running is just one way to experience a city without playing part in its destruction.
Old Town Running (Prague)
In Prague Edward Knowles invited me to run with his group – Old Town Running. We met in the evening at Bar No. 7 near by the Vltava River (Czechia's Longest River). It was raining lightly at the time but this didn't deter the fellowship.
The group was very welcoming. Many of them foreigners who've moved to Prague. All devoted runners of varying fitness levels and personal interests. Though non-hierarchical, stripes are earned with every completed a marathon. I had none.
Running along Vltava River we discussed all sorts of things. A sporty-social event. Some runners turned back after 5-6 K. We continued along for 10K at a slow 6:00 pace. Back at Bar No. 7 running tips and general banter happens over beer.
I pressed a few runners for tips. The book Hansons Marathon Method was mentioned half a dozen times. Others simply recommended running more often. Both sound advice. I bought the book!
If you're looking to run with Old Town Running – check out their website here. It's free to participate.
Kavárna Co Hleda Jmeno
After breakfast I headed out to find the perect cup of coffee. Again.
Café "Kavárna Co Hleda Jmeno" was so hipster it would give Portland a run for its kale. Literally meaning "the café seeking a name" – the café technically doesn't even have a name. How non-conforming. I love that!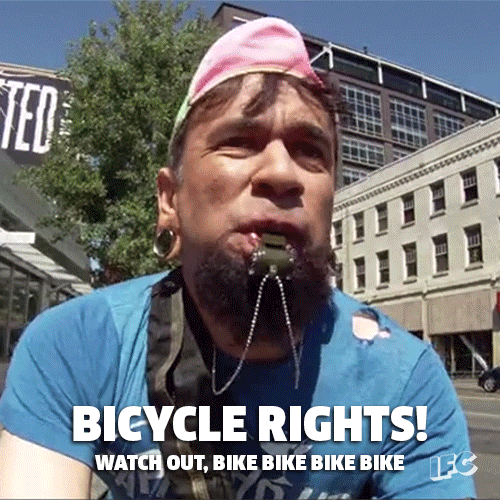 OK. I am taking the piss a little. The coffee was good though.
The café's located on Stroupežnického street not far from Anděl metro. To find it though you'll need to enter a rundown old carpark behind Thomas's Barbershop. Follow the wooden fence past the sign which reads "recycle or die". Turn left and a green hiden-away courtyard opens up.
Inside the baristas are busily working away. It's a popular café with locals but there's a few travellers too. My coffee was pretty good but as the café was so busy there were no seats available in the main area.
Astronomical Clock & A Body in the Works
Eventually the time came to visit the Astronomical Clock. Probably one of the most typical touristic attractions in Prague but understandably so.
It's the oldest still operating clock in the world. A 600 year old mechanical masterpiece. It tracks all measures of time – hours, minutes, the position of the sun and the moon, seasons, zodiac signs and more.
Tourists gather on Prague's Old Town Square to watch the clocks hourly performance. At each passing hour a show begins. For 45 minutes, medieval characters representing undesirable traits (vanity, greed, death and lust) spring into action. Above the undesirables 12 animated Apostles pass by the windows.
When the performance concludes tourists clap and cheer. A bit cheesy…
Well known false stories about the clock's construction are even more entertaining. "Legend has it" – Master Hanuš was commissioned by a King to make the clock. So impressed was the King he had Hanuš's eyes taken out so he could never again construct such a clock for anyone else. In an act of revenge, Hanuš threw himself into the clock's cogs, killing himself and stopping the clock.
Loving Hut & The Supreme Master
Loving Hut is a group of vegan restaurants around the world. In Prague along there's a handful of them. Each Loving Hut has its own menu and food, but many of them are usually Asian.
Jermaine Ellis (a favourite travel youtuber) has probably visited most of them around the world. I've been to a few…
I visited the one on Jugoslávská street. The reviews seemed pretty good and street name appealing. I was a little worried at first, following behind a girl with an antifa badge. Luckily though it didn't turn out to be over-run with lefties.
Inside was a modern, bright restaurant. The food was fantastic. Price-wise everything costs the same. You're charged by the weight of your plate. This concept was actually pretty common in Prague.
Many of the customers were German. I don't know why.
It's pretty impressive when you think about Loving Hut. How is it possible that a franchise has spread so far? I've been to Loving Hut in Australia, Finland and now Czechia.
Ching Hai is the interesting Vietnamese woman behind the Loving Hut chain. Her influence spans a television channel, a fashion company, an international environmental foundation, a published book and connections to Bill Clinton. Followers refer to her as "Supreme Master". This woman has achieved a remarkable status…
Couchsurfing Meetup
In the evening I went to Prague's Couchsurfing meetup. Pretty popular. About 65 people were marked as attending online. I was fortunate enough to meet a few interesting travellers.
I recall some good chats with a Slovak and a local Czech lad. Later a Canadian-born Serb and then fellow blogger Anna-Lena from Germany.
Anna-Lena's journey had only just started. The plan's a year or so travelling Europe without much of a set route. At some point she hopes to end up in Tbilisi, Georgia. If you're German – you can follow her blog Der Reiseblog für alle mit kleinem Budget und viel Fernweh here: https://anelanna999.jimdofree.com/blog/couchsurfing/
If you're interested in Couchsurfing – check out my "Ultimate Guide to Couchsurfing".
Thanks for Reading
Friends, prague proved to be a real gem. Thanks everyone who voted on the initial Decide where in Europe I'll go next!" post. There's a lot more to Prague that what I've shared. If you'd like to see a little more check out jaiveninstagram.
Liked this?
Share this post with a friend. Reward yourself with travel related discount here: https://jaiven.travel.blog/rewards/
Ahoj!