So you're planning a trip to Tallinn and you're wondering where to stay? Good news. Tallinn's districts cater to different budgets and styles. Better yet, Tallinn is tiny. 159.3 km². Brisbane's about 100 times greater than Tallinn! This means, all of the following districts are within walking distance to the main attraction – Tallinn Old Town.
5 Interesting Districts in Tallinn
| | |
| --- | --- |
| Tallinn Old Town "Vanalinn" | The Tourist. |
| Kalamaja & Telliskivi | The Hipster. |
| Rotermanni Kvartal | Upmarket Urban. |
| Kesklinn | CBD. |
| Sadama / Port of Tallinn | Port Side. |
Tallinn Old Town "Vanalinn"
Tallinn's Old Town is the most popular destination in all of Estonia. This UNESCO, world heritage site is Europe's most authentic and best preserved medieval town. Expect cobble stone streets, historic buildings of Germanic and Scandinavian origins and hoards of tourists.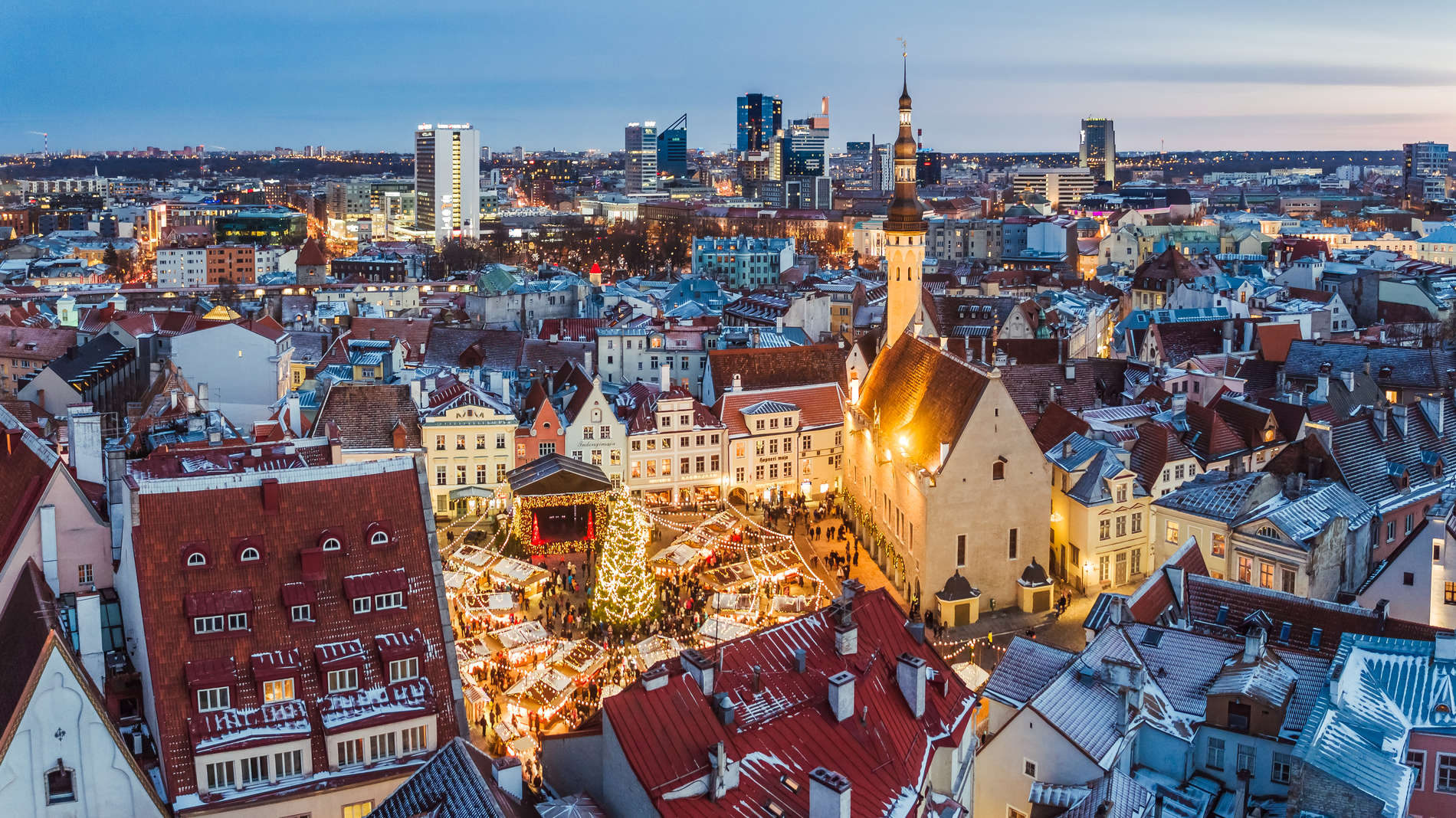 You should visit Tallinn's Old Town – everyday you're in Tallinn. Regardless of which district you're in. You should visit the Old Town.
Speaking from an accommodation point of view – Tallinn's Old Town offers the experience of staying in a quaint building several hundred years old than Australia. Plenty of history and Old Town charm!
However, there's some not-so-great things about staying in Tallinn's Old Town:
Expect high prices and substandard customer service.
Prices fluctuate as demand is very high.
Hoards of tourists and large tour groups.
If you decide to stay in Tallinn's Old Town – please book as early as possible. Here's a few options we recommend:
---
Kalamaja & Telliskivi
Kalamaja means fish house in Estonian. Formerly an industrial fishing harbour district – now Tallinn's most hipster neighbourhood boasting cafés, bars, restaurants and Estonian designer boutiques. The neighbourhood is located across the road from one of Tallinn's old town walls – nearby the baltijaam train station – also a trendy eatery and marketplace. There's a tram stop and bus terminal too.
At night Telliskivi is the place to visit. Trendy Kalamaja locals and plenty of foreigners including Tallinn's expat community make up Telliskivi's nightlife. Awash with art, this renovated industrial complex (soviet buildings) is commonly referred to as the "creative city". It's hipster central.
There aren't many Hotels in the area but Go Hotel Schnelli is located by the train station. A very short walk to Kalamaja and Telliskivi. We recommend booking an Airbnb in Kalamaja / Telliskivi for a truly local experience if the area appeals to you.
---
Rotermanni Kvartal
This very small district is located between 3 main areas, Tallinn Old Town, the CBD (Kesklinn) and Sadama (Harbour). Although comprised of just 5 or so streets – Rotermanni Kvartal has made a big name for itself. This well developed and designed urban space is teeming with shops, cafes and modern architecture built within its historic buildings. Think of something similar Brisbane's Barracks.
Rotermanni Kvartal is a new district with a long history. It was originally established in 1829. A place of factories which produced flour, barely, timber and other similar produce. It was a powerhouse of production back in the times of Baltic Germans, Serfdom – a time before the national awakening and well, well before the Soviet Union. Architecture of this era is fairly Germanic, more detailed and less gloomy than some of the soviet stuff.
Telliskivi and Rotermanni Krvartal were both originally industrial complexes but that's where their similarities end. They are from completely different eras. Rotermanni Krvartal is an upmarket urban district which focuses on modern office spaces and higher end clientele.
---
Sadama / Port of Tallinn / Harbour
Sadama is the harbour of Estonia. Ships from Sweden and Finland arrive here every few hours or so. In less than 2 hours travellers can ferry between Tallinn and Helsinki. Day-trips between Tallinn and Helsinki are a thing! They can be cheap too. Read this: https://jaiven.travel.blog/2019/09/13/cheap-ferry-tickets-tallinn-helsinki/
It's a fairly easy walk from the harbour to Tallinn's Old Town. Public transport is not very convenient compared with the other areas we mentioned. In every case, it is never recommended to jump into any taxi. Do not take any taxis in Estonia. Instead, use Uber or Estonia's version – Bolt (see below).
Being a harbour, Sadama has great views out to sea and plenty of large ferry vessels and yachts to spot. Aside from nautical interests – Sadama might be appealing for those looking to make use of the Nautica Keskus (shopping centre). Sadama is not a popular district for locals and it does not have a lot to offer as a "destination" outside of its terminals and their nautical functions.
Having said that – there are still some accommodation options in the area. We recommend these hotels:
---
Kesklinn
The romantic postcard images you've seen of Tallinn are all from Tallinn's Old Town, not the Kesklinn which is Tallinn's CBD. The contrast is pretty big. If Tallinn Old Town was Prague, Kesklinn (CBD) would be Frankfurt. Busy, a little bit rough but offering the usual conveniences (cinemas, vapiano, H&M, banks, businesses etc) of any CBD around the world. Most of Tallinn's cultural venues are in the Kesklinn.
While the Kesklinn doesn't have the most beautiful sites around it makes up for it with accommodation options. Here's a few good hotels in the Kesklin which beat pretty much anything you could get in the Old Town:
---
Tips, Discounts & Useful Stuff
Tallinn Sadama Terminal: Don't take a taxi. Walk from the Sadama (Harbour) to the Old Town or to a tram stop nearby.
Bolt Taxi App: 7€ free credit with Bolt (formerly taxify). Use our referral link to get credit: https://invite.bolt.eu/S6R6D. Works just like Uber. Very cheap – highly recommended.
We do not recommend taking a taxi in Estonia. Only use Uber or Bolt.
Free Map of Tallinn: https://www.visittallinn.ee/eng/visitor/plan/map
Public Transport Card: Pick it up from R-Kisok store. There's one at the airport. Should cost around 2€ + travel credit. You'll be able to load it with credit at the cashier.
Estonia is in the European Union and Estonia's currency is Euro €. Sign up to TransferWise to receive a free borderless card, 1 free transfer and buy euros at a better rate than your bank! http://www.transferwise.com/u/jaim2
Want more Travel Discounts? Visit here!