Many good things have come out of this crisis. Those who like breaking routine and being creative are embracing the "new normal". Here's a few ways you can capitalise on the current disruptions:
Australian Stimulus Payments & Superannuation Withdrawals
Many Governments around the world have issued "economic stimulus payments". In Australia, $750 payments have already been issued and there's even another Second Economic Support Payment from 10 July 2020 to follow. That's $1,500 out of no where! It gets better…
The Australian Government authorised Superannuation withdrawals up to $10,000 now and then another $10,000 from 1 July 2020. Potentially, that's $20,000 you can get your hands. No wonder expats and former backpackers are scrambling to get their Aussie "MyGov" accounts activated.
If you're a former backpacker (to Australia) or an expat wanting help get in touch!
Delivery Side Hustles
COVID-19 restrictions have compelled businesses to "do different". Many restaurants and cafés have turned to delivery platforms to keep business going. Side hustles like UberEats, Bolt and Wolt have exploded! I did a few deliveries myself with UberEats earning $185.78 in February, $233.25 in March and $297.41 in April. Total: $716.44. I even used my shirt and bag from that time I worked with Bolt Food, remember "Cycling with Bolt: How I Made 200€ Behind Bars in Tallinn!"? I'm a little nostalgic…
In a time where many have either lost work, these platforms are a godsend, an opportunity to earn an income without an interview, CV or a job application. Sign up to UberEats and earn here: http://www.tinyurl.com/workforUberEats
Pond5: Photography Side Hustle
While living in Estonia I joined Pond5 – an online marketplace for photography. Being surrounded by beautiful sights across Europe, I amassed a lot of travel related video footage over a year. Not being much of an actual photographer myself, I just uploaded a bunch of short 60 second clips from my travels. Filmed with my DJI Osmo Pocket, 4K at 60 fps, a short 60 second video of a tram in Tallinn sold today. I'm wrapped.
It's a great feeling to receive payment from the sale of a product rather than an exchange for time. Especially when it's unexpected!
Chances are someone wants to see your travel footage. Upload it. Seemingly boring / ordinary footage of every day life has value. It may be used, for example, in a news story or as b-roll / background footage. If you've got travel video footage upload it to Pond5.
Get started here: https://www.pond5.com/artist/jaiven
Working from Home!
Suddenly the previously "impossible" is possible. Finally, it's here! Working from home is a thing now. Many of us with "normal jobs" are probably feeling a little like digital nomads, drinking coffee and churning away hours on laptops from home. We've got the best of both worlds. Not only the stability of regular income to be thankful for but also the time and space to work creatively and productively.
Working from home isn't for everyone. Those who've embraced it would have a re-newed appreciation for technology, attended a few zoom sessions and dug up that old Estonian made program – skype… I can't help but think, why haven't we been doing this for years now?
Permaculture and Market Gardens
The new trend of doing different has presented itself in many ways. The crisis has shown us how frustrating it can be to experience food shortages, even if it's superficial – i.e., just a result of hoarding, not a true supply issue. The annoyance and inconvenience around access to food – paired with the restraints to "stay at home" have seen a positive resurgence in the old ways. Gardening and sustainable practices (permaculture) are really popular now!
Lately I've been enjoying Curtis Stone (American) market garden and permaculture videos from around the world, especially Europe. While on one hand we've all embraced technology in our professional lives, the crisis has allowed us to get in touch with the old ways of gardening. Lettuce, tomatoes and radishes are all within the realms of possibility even for hopeless gardeners like me.
It's no wonder back in the USSR days when supply of anything was limited/embargoed – garden plots and greenhouses were so common place. Fortunately in some places like Estonia, Finland and Sweden greenhouses and plots are still a thing.
AirTasker
If you're working in the garden or doing DYI around the house – some of you may have come to terms with the reality that you need a little help. Services like AirTasker have connected Australians around the world with freelancers available for a variety of tasks.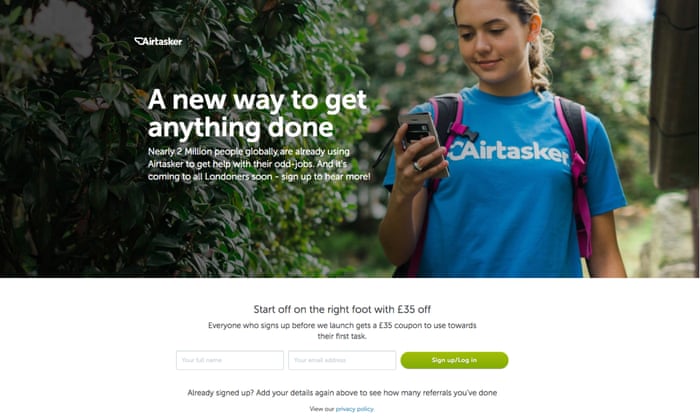 Repairing walls, delivering products, updating resumes, making international phone calls or designing a website. There's no limit to what you can outsource for a few bucks. If you're looking for someone to do something for you – sign up, outsource it, get help when you need it! Alternatively, if you're looking for work – this might be an option.
Recycling
The other day I saw a young guy going through the bins early morning on our street. He was collecting bottles and cans. I tipped him off to a crate of bottles outside the café down the road… It was a pleasure to see this being done. It's always been a thing in Adelaide but now the rest of Australia's caught up to the rest of the world. Not as efficient as the Estonian model, where you have bottle recycling facilities built into all major supermarkets issuing refunds immediately. At least, bottle and can recycling is now a thing in Australia!
I made a humble $10.00 returning bottles. I withdrew the funds from my EnviroBank account via PayPal. You'd have to be pretty down on your luck to make an earning an income from bottles and cans but hey, if the opportunity presents itself…
Cycling
As people become increasingly aware of hygiene and personal space, the issue with public transport is too being realised. Too many people packed in together in a confined space, coughing and sneezing – public transport is the perfect vehicle for viruses. No wonder why so many people with COVID-19 are travelers… Planes are after all the buses of the sky.
Then there's the obvious economic benefits of cycling too. France 24 summed up the benefits of cycling in their story Riding out of lockdown: "Empty avenues and clearer air, lock downs around the world have offered a different view of city life. Fewer cars, more pedestrians and perhaps most noticeable a greater reliance on the bicycle. Transport via 2 wheels is clean, cheap and allows mass travel while maintaining safe distances. Temporary or permanent, is this a rare opportunity to change the way we move around?"
Stay Positive
Don't let a crisis go to waste. Do everything possible to take advantage of the opportunities before you. Be ready for the "new normal" and motivate others to do adopt the same attitude. If you've experienced a "win" related to the COVID-19 crisis, share it with family and friends. Spread a message of property, opportunity and positive change. We're all tired of being bombarded with statistics about death and destruction…