Earlier this year a new bank launched in Australia – Xinja. Australia's first so-called "neobank". A mate told me about them over coffee. Their "stash account" high interest rate caught my attention. I signed up. A pretty package and unique pink debit card arrived in the mail. #Xinja
I did wonder about the expensive packaging and materials for a moment. They included stickers, coasters and a post-it notes pack. They can afford it. They're a bank I thought to myself.
Stay Calm and Withdraw from Xinja
But why worry about their overheads? Xinja was regulated by APRA, right? And held an Australian banking licence. So no worries?… Well spoiler alert: there truly were no worries. Even as the bank is now shutting down, deposits are protected, APRA and PWC are monitoring very closely. I withdrew ~ $40,000 to another bank and it was processed in a matter of hours. Soon Xinja will be gone forever and I'll remain un-impacted like they never existed. Kinda…
Nostalgia & Warning Signs about Xinja
I felt a little nostalgic updating my banking details with work and other places; Telling everyone it was over. I admit I pined for Xinja bank! Yes. A bank…
Their instagram portrays a community of excited customers and promising staff. I came across one their posts advertising their travel debit card. It was taken in front of the gates of the old town in Tallinn, Estonia – my other home.
How did I missed this post!? My then favourite Aussie bank outside the gates of the Tallinn Old Town, Estonia. I've walked through there a thousand times… But I got me wondering what else did I miss? Were there warning signs Xinja was headed for a sudden and unexpected end like medieval times?
Let's look at rough timeline of events:
2017: Xinja launched.
2019: Xinja gained Australian banking licence.
January: ~ January I opened an account.
2020: Xinja was paying 2.25% on interest up to $245,000.
February/March: COVID hit Feb/Mar – RBA reduced interest rates.
May: Xinja stopped issuing new high interest stash accounts.
October: Xinja reduced interest rates 4 times by mid October 2020.
December: It's over.
What Did I Lose from Xinja?
Nothing: $0.00.
Thank you APRA.
What Did I Gain from banking with Xinja?
December: $27.00
November: $51.63
October: $40.19
September: $37.18
August: $47.47
July: $38.17
June: $30.26
May: $35.55
April: $17.71
March: $11.72
February: $5.28
$342.16 in bank interest.
A pretty pink debit card which people will no longer compliment on. "Gone!"
What I learnt from banking with Xinja
If banks can fail, anything can so be prepared! Bitcoin, Shares, Cash? All carry risk.
I didn't see it coming and neither would the average investor. Shit happens.
I lost nothing because my investments were guaranteed by the Australian government – thank you APRA.
Take up opportunities while they're there especially if they're a "safe" investment. Remember – many a false step was made by standing still!
Frequent interest rate reductions within a short period is a bad sign. It's instability.
Thank you Xinja
Thank you Xinja for your great customer service, no BS and very stable banking platform!
Other Services to Use?
If you're looking for another service to use the following my interest you: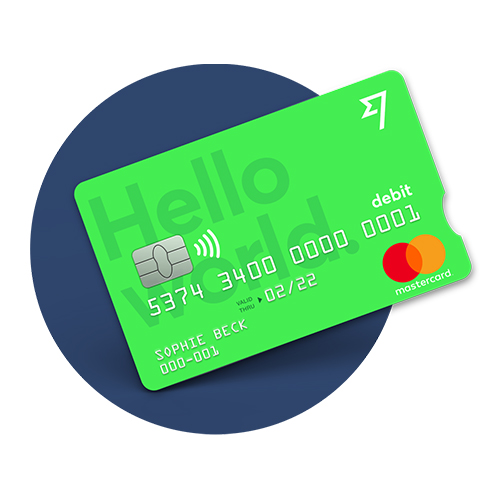 Pst! Oh yeah… I'm not a financial investor. I don't pretend to be. Own your own risks, do your own research.